Today marks a new chapter for our business, as we move forward as 'Loop'. Following a transition period, we are thrilled to be officially trading under this new name and launching our new website, which combines with our new brand identity.
Despite the change, our mission remains the same – to guide the way of conscious businesses and help them deliver success through social value. Loop encapsulates our values and the new brand showcases this approach to capturing and measuring the true social impact of businesses' operations on the local area and communities around which we work.
Tom Farley, CEO of Loop, said: "We are excited to begin this new journey as Loop, with our new identity, while still maintaining the company's culture and values; be resilient, better together, keep it simple, have integrity, always go further, offer a helping hand.
"While we continue to build on years of experience and expertise from our time as Social Profit Calculator, we felt that this name no longer reflected what we stand for. Meanwhile, our new name is inspired by the circular reinvestment that we help organisations to make within their communities.
"Together, we make a big difference, and we firmly believe that having a measurable 'purpose beyond profit' attitude is the way forward and will be vital for all businesses. Our new design really reflects this by taking a more brand and people-led approach, focusing on why we do what we do, not just what we do."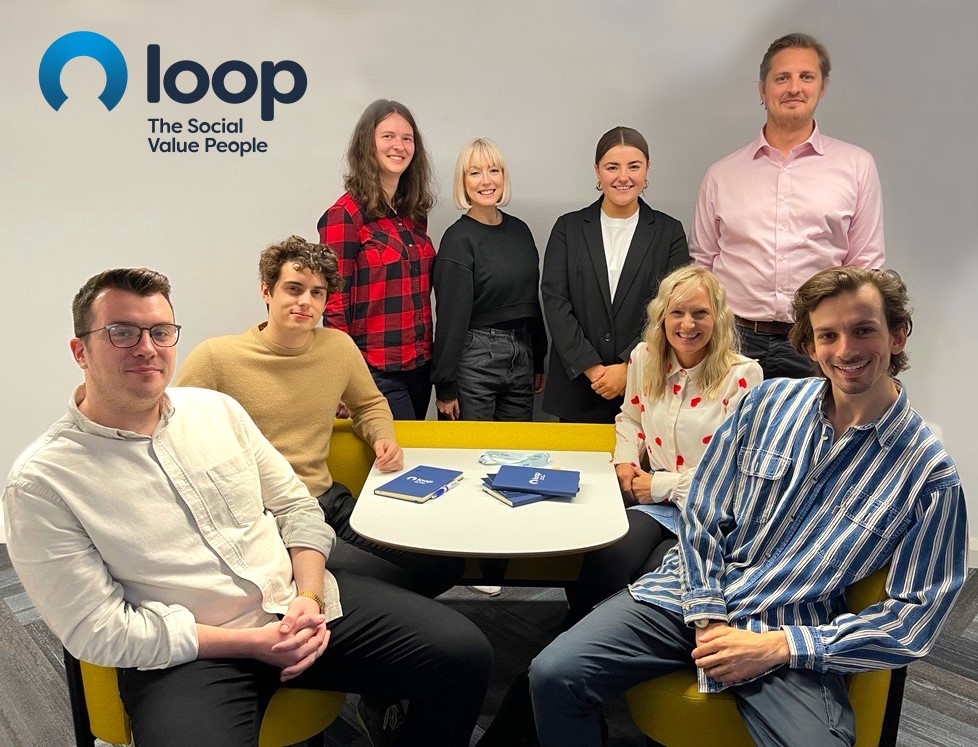 Loop will work towards making social value more accessible and understandable to businesses across a wide range of businesses. Our position within The 55 Group will allow us to do this through close and harmonious collaboration with the other brands under The 55 Group banner.
Gerard Toplass, group CEO of The 55 Group, said: "This is an exciting step towards the future for social value. When Social Profit Calculator was initially founded in 2016, the concept of social value was relatively unheard of. Today however, the understanding of its importance continues to grow, and this next step for Loop will drive this into the future and make integrating its measurement into business operations smoothly and easily."
If you have any questions, please contact us.