We're really proud to share with you that not only is SPC getting a new name but also a new brand identity.
It seems like a big change but rest assured that our core beliefs have not changed at all. Our unwavering commitment to our values, our clients and our core philosophy remain the same. We understand our clients and their communities like no other social value company around. And our constant strive for innovation and evolution has led us to this latest transformation.
Why Change?
We strongly feel that our old name no longer reflects our brand values.
Loop. It may seem simple and you're right, it is. It connects the dots and reflects our values; be resilient, better together, keep it simple, have integrity, always go further, offer a helping hand.
Our mission has always been to guide the way for conscious businesses, helping them deliver success through social value. But we needed to make social value more accessible and understandable. Loop lets us do just that, as well as allowing us to work in harmony with other The 55 Group companies.
Better together
Our new name 'Loop' is inspired by the circular reinvestment we help organisations make within their communities. It allows us to communicate and visualise our people-first approach and the proposition that drives our thinking: "Together we can make a bigger difference."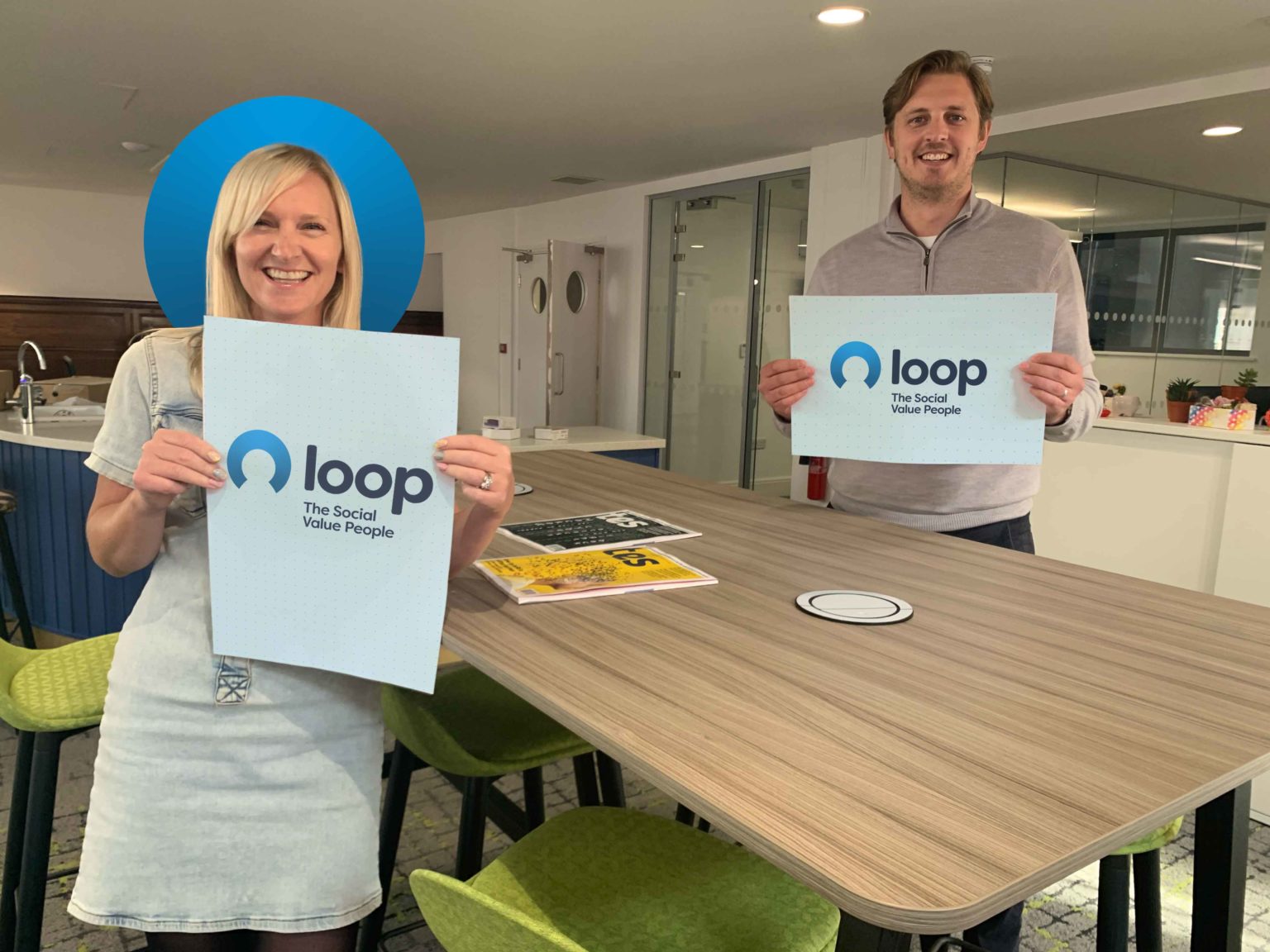 Tom Farley, CEO of Loop, said: "We are delighted to be launching our new brand, which clearly positions us as 'the social value people' and sets us apart in the market. We are on a mission to deliver success through social value. But more than this, we envision a community where business has a united social purpose far beyond profit. "
Gerard Toplass, CEO of The 55 Group, said: "Accounting for social impact has become a critical focus for all businesses, especially in the public sector, and the work we do makes social value more than just a tick box exercise. We have the most comprehensive software tool on the market that measures impact and calculates social value, providing our clients with a compliant, accredited, and trusted tool to demonstrate the true impact of what they do.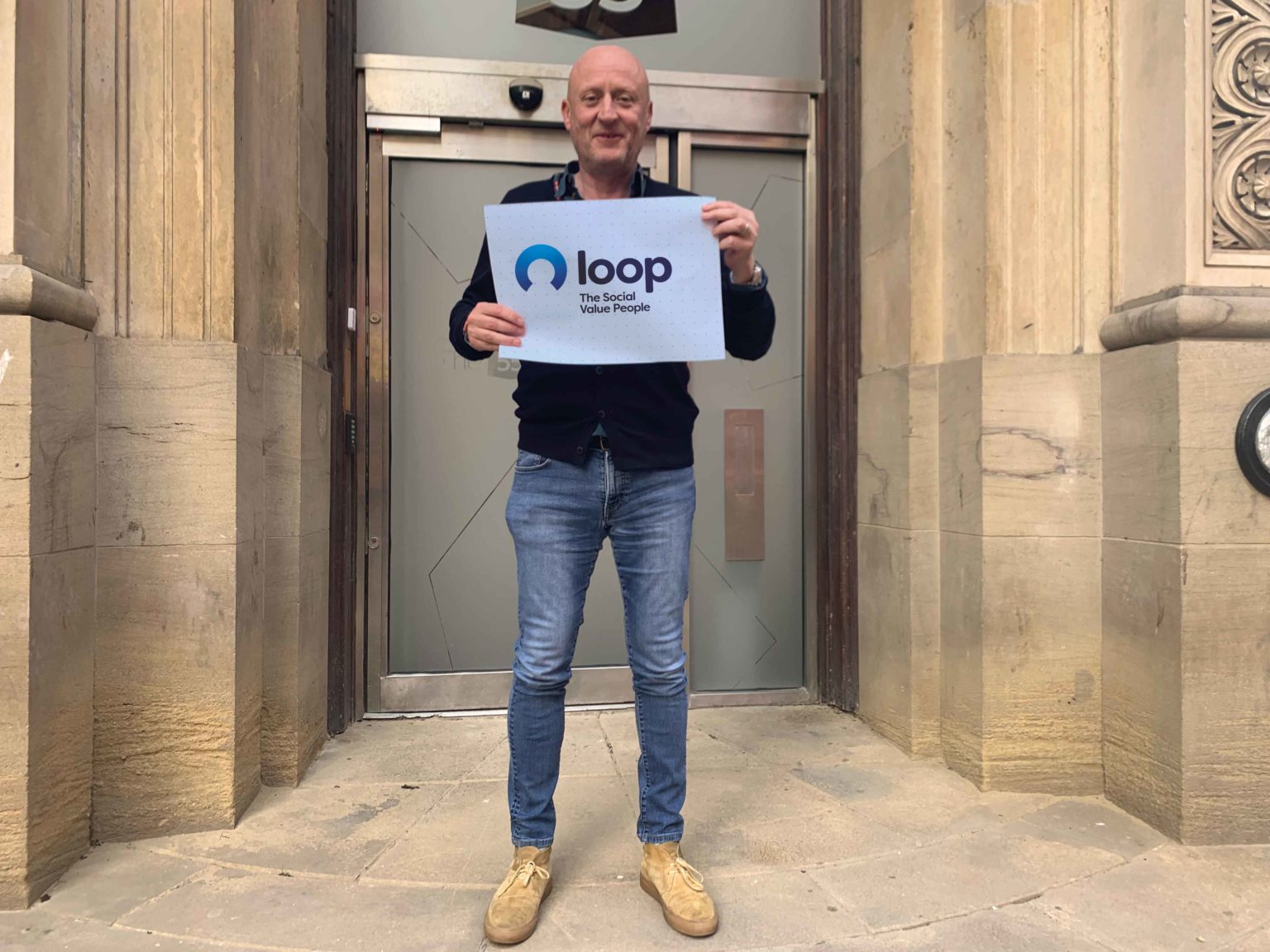 "This rebrand will allow Loop to focus on a more coherent brand structure, allowing it to work in harmony with the other businesses in our group. Collectively with all the brands under the group umbrella, the team will share knowledge, vision, and expertise as we move forwards together in introducing new technology to transform the way we do business and to make people's lives better and easier."
The launch of our new website and circulation of our new collateral is planned to go live on the 19th of October. So, to help you transition into our new look, we are initiating a soft launch starting today, 27th September to help slowly introduce you to our brand-new look and feel ahead of the switchover.
We hope you are as excited as we are and cheering for the rebrand! We don't want you to feel confused or alienated or even left out of the revitalisation of SPC. Afterall, you're at the very heart of Loop and what we stand for. If you have any questions or concerns, please contact us.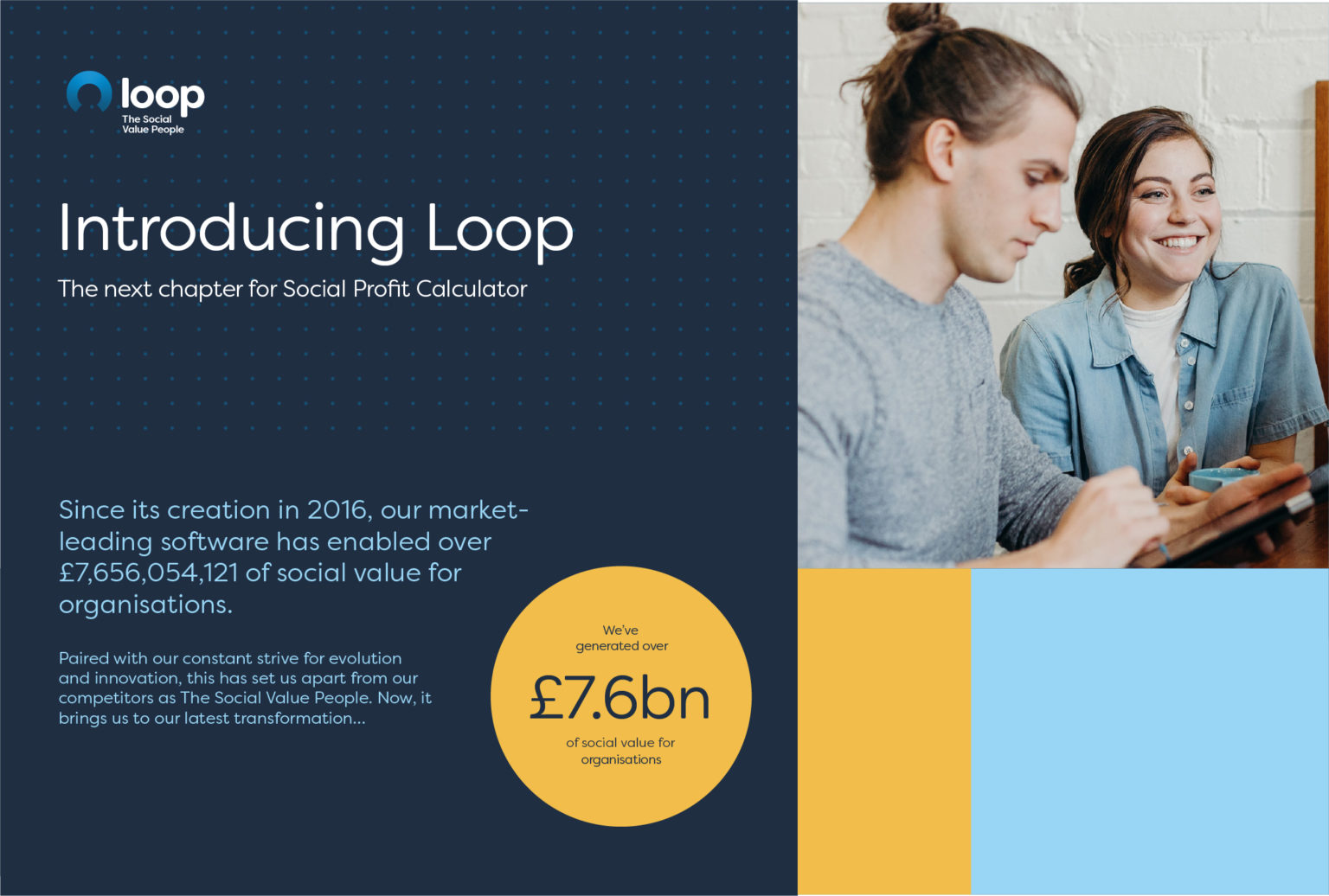 This is just the beginning.
Thank you for being part of this journey with us.