Your social
value calculator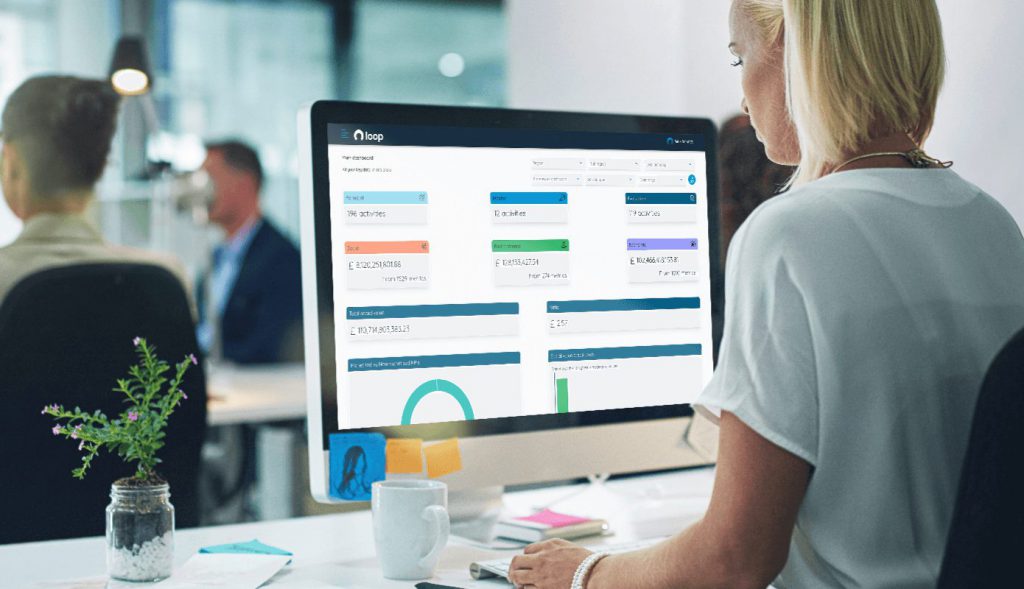 Social value software made for you
What does your organisation put back into the world? It's time to get to grips with social value, your USP for people, planet, and community.
Our live reporting social value software allows you to forecast, monitor, and evaluate the entire life cycle of your project or activities.
By empowering you to measure and enhance your social value, Loop can help your business operations and prove its value to others.
Request a free software demo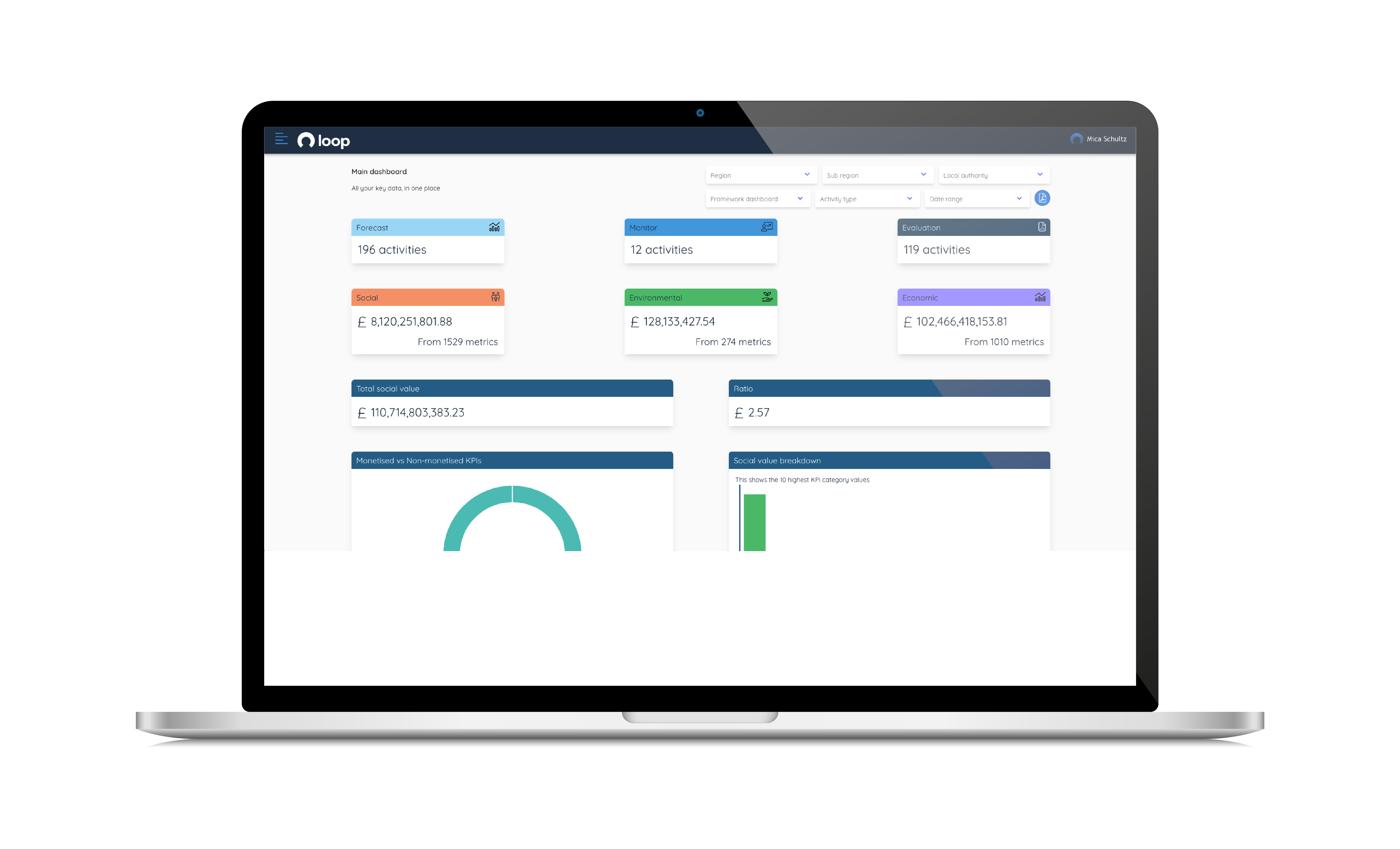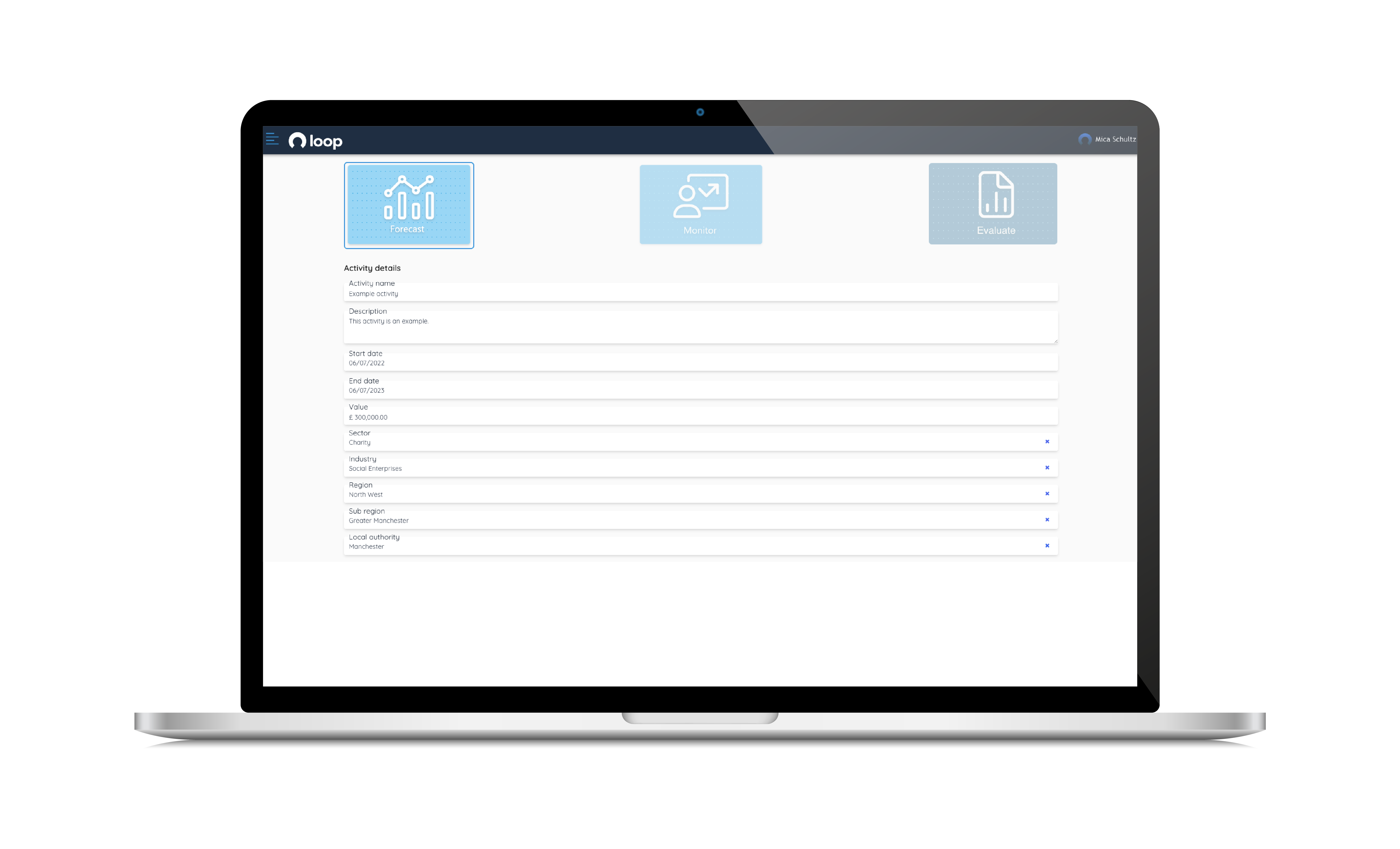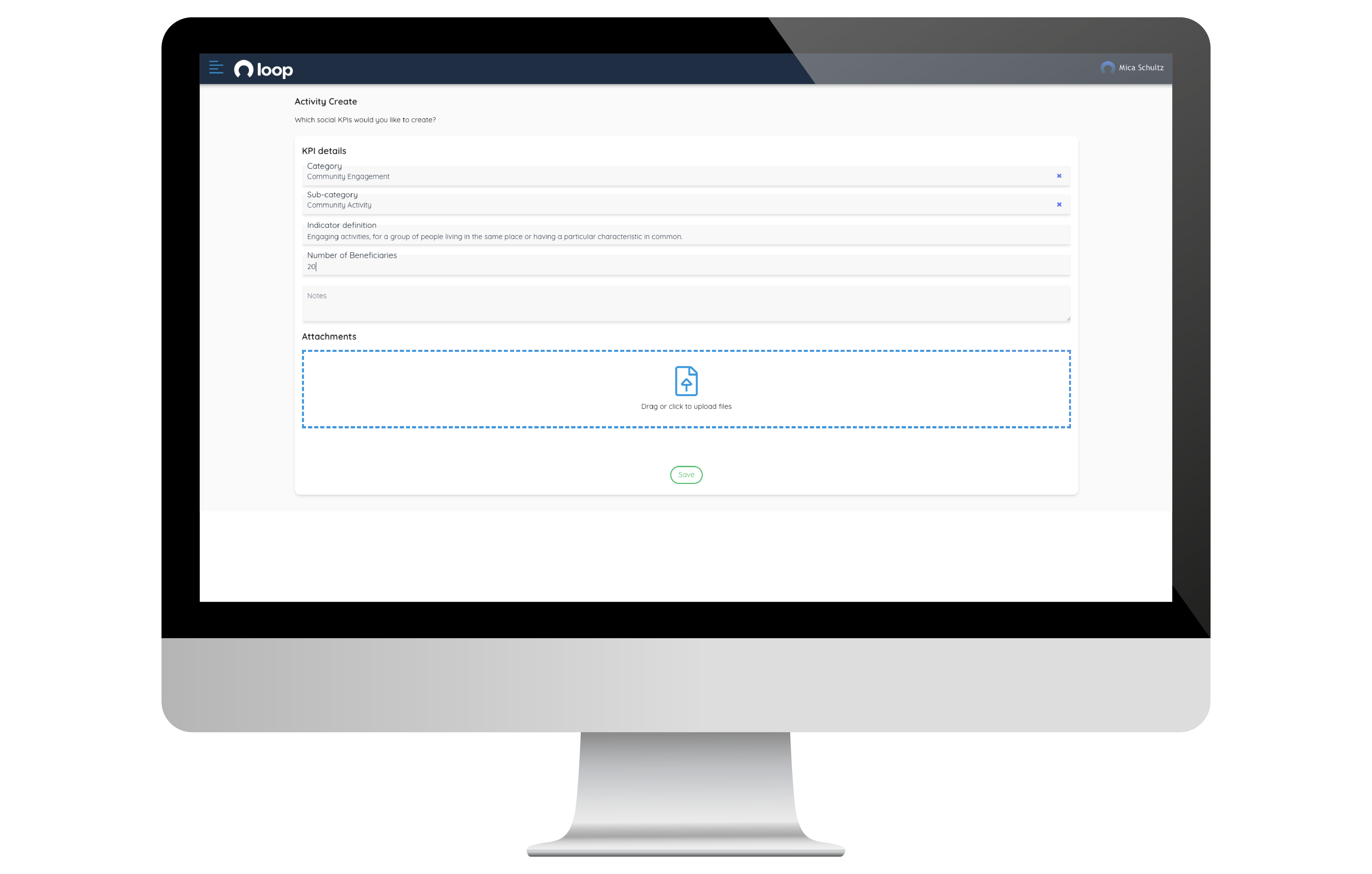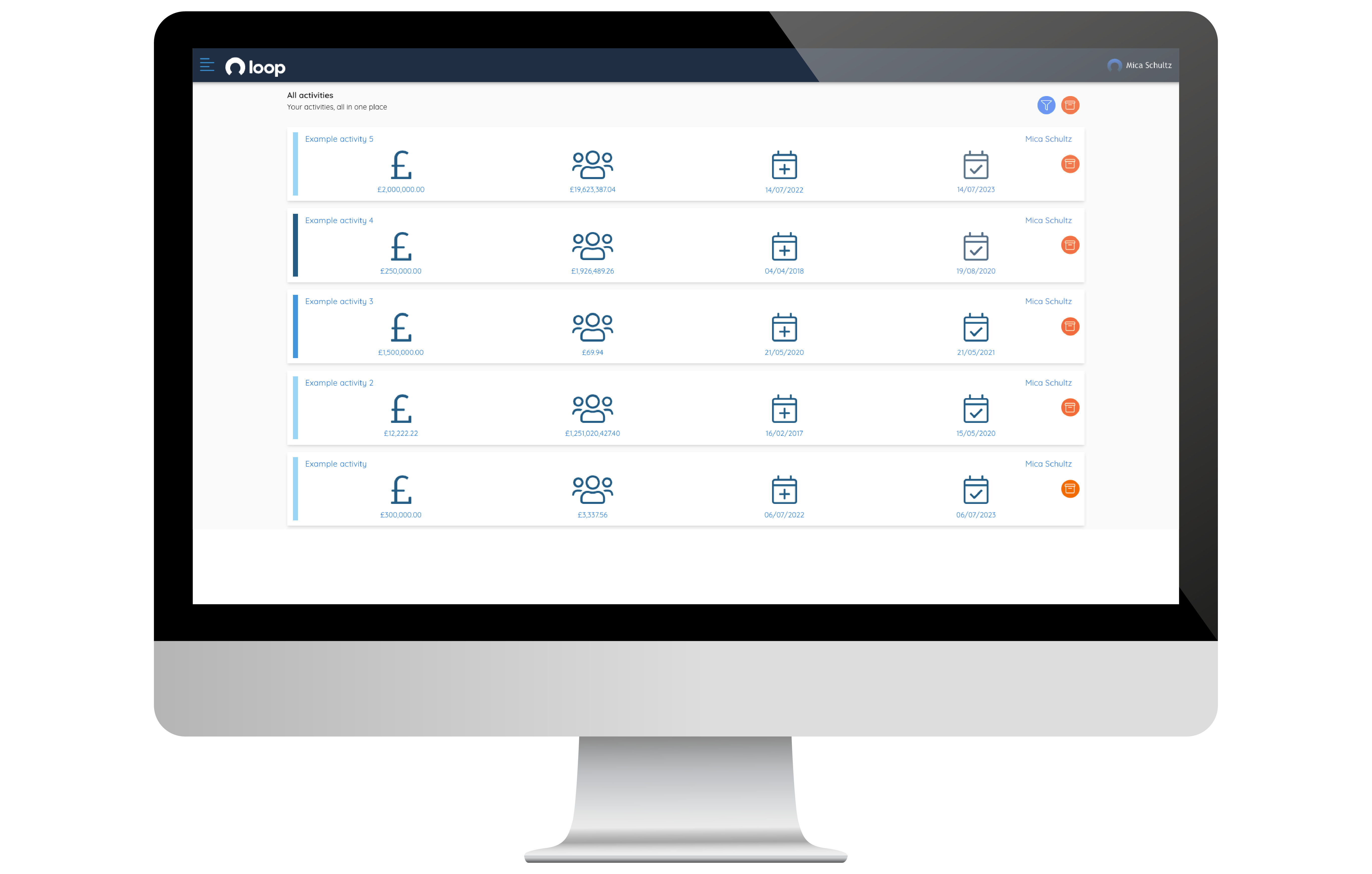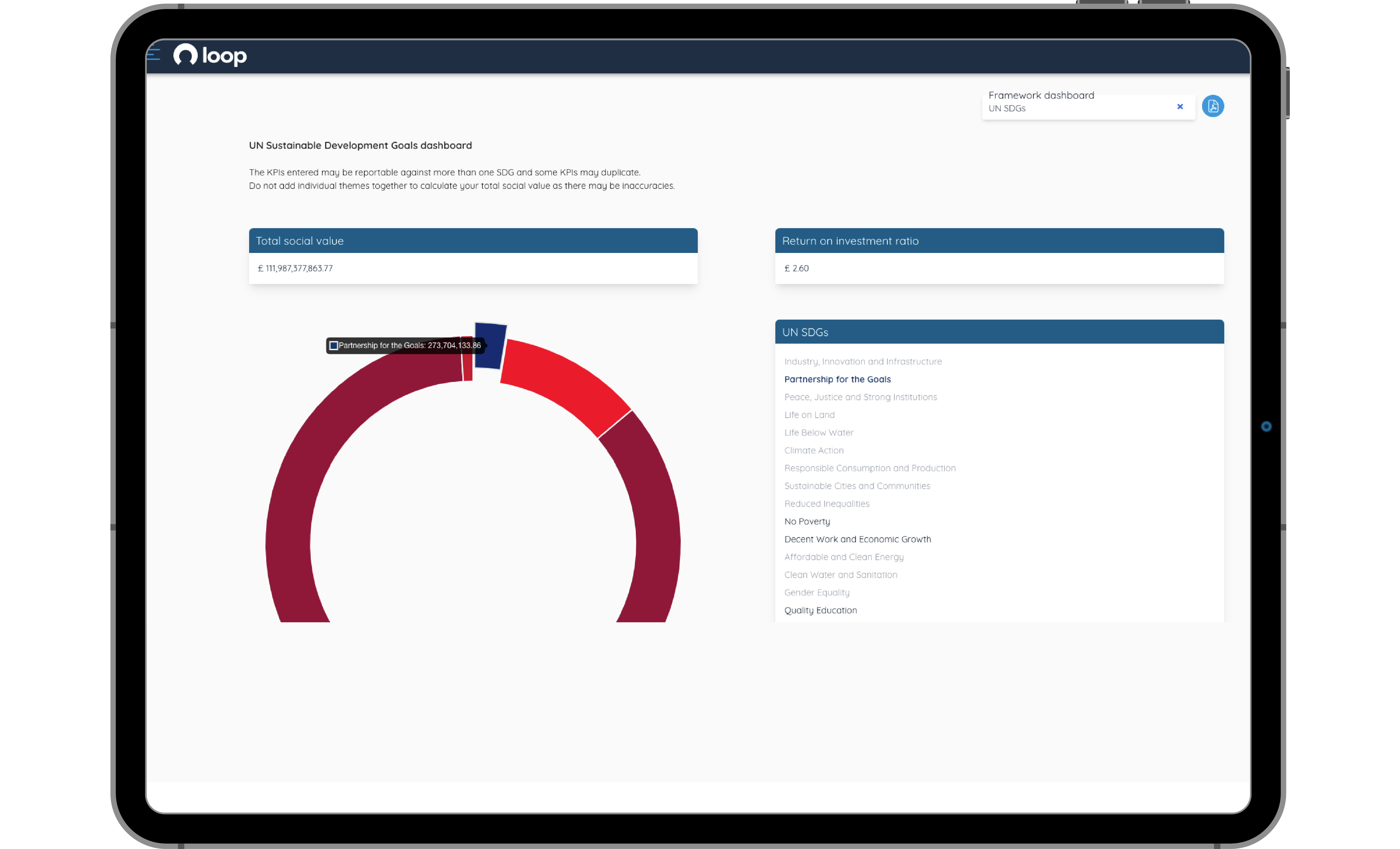 Social value software that does all you need
Want to know how to measure your social value? From establishing a framework to evidencing your metrics, our market-leading social value reporting software can help you make a difference in your community.
See for yourself
Our live reporting software forecasts, monitors and evaluates the entire life-cycle of your projects.
Book a demo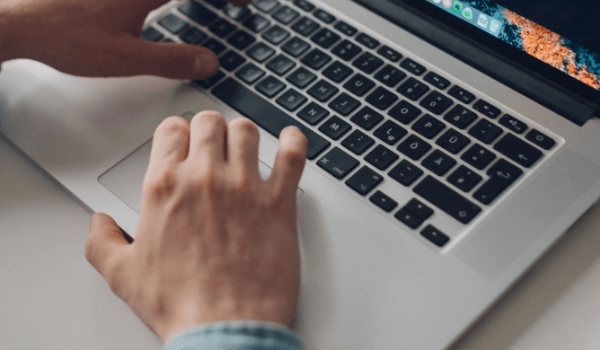 Loop software is being used by some of the UK's biggest organisations.
From the Department for Transport to Suez and Sir Robert McAlpine, our software is ensuring projects stay on top of social value.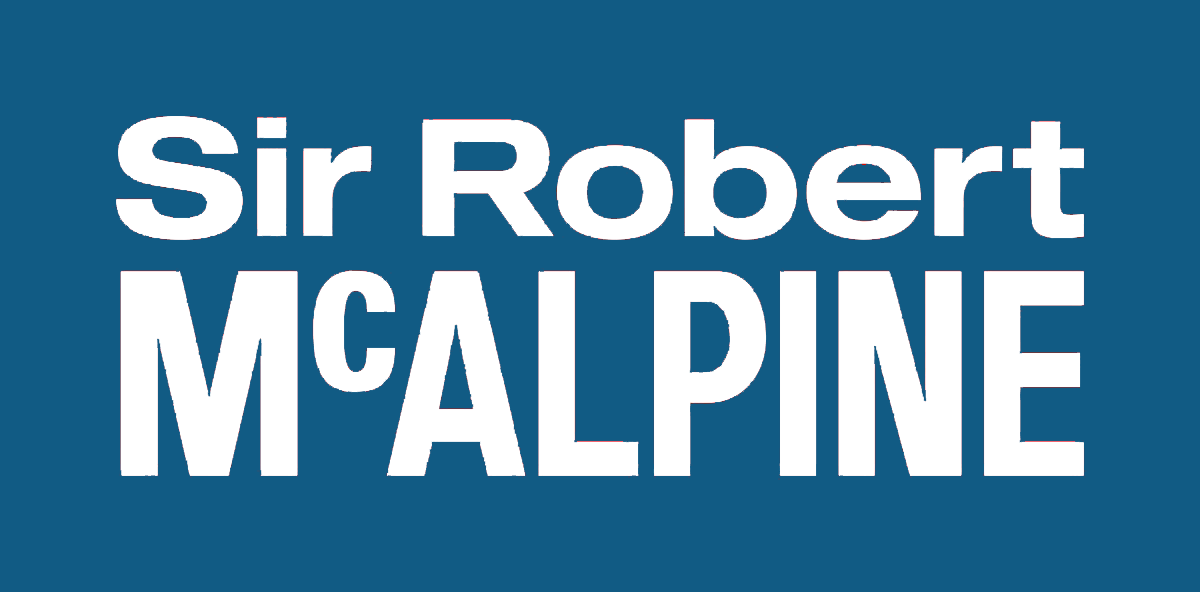 Being able to forecast the social value a scheme can deliver is becoming increasingly important to our clients, so having a tool that allows us to do this, as well as effectively benchmark throughout the lifespan of a project and fully evaluate at completion is really powerful.
Anna Kennedy

Regional Sustainability Manager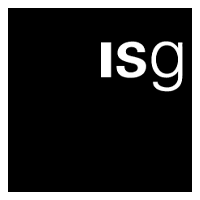 The importance of understanding our true social value impact in today's world is vital, and Loop help us to achieve this.
Charlotte Stroud

Framework Coordinator, UK Construction Regions, ISG
Why Loop?
At Loop, knowledge and experience are our biggest assets. Founded in 2016, when social value was still relatively unheard of, we're now one of the UK's leading social value businesses, used by some of the UK's biggest organisations.
With expert consultancy services and market-leading software, our solutions help organisations understand social value and make a real difference in the community. Our people-first approach is what we're known for – and why our social value reporting and consultancy services are so trusted.