Social Profit Calculator has economist, Oliver Witty, as a part of its talented team. As well as juggling a Masters degree, and a career, Oliver bangs the drum quite literally for music, tennis and the city of Hull.
How did you land the job as a social value economist with SPC?
A close friend referred me. At first, I was sceptical about the job as I thought it seemed too good to be true. However, after some research, I realised it was a great opportunity to kickstart my career.
Your first big job? 
Yes. What makes this role so special is that it heavily focuses on the areas of economics I am passionate about – microeconomics blended with econometrics. These topics form the foundations of social value analysis which is a relatively new concept. I hope the role provides opportunities for me to contribute to the social value world.
Is it difficult to measure social value with many intangibles and variables?
In short, yes. However, at SPC we adopt econometric methods to understand the returns of these intangible assets to the environment, economy, and the local community (this is social value). For example, with the aid of academic research and secondary data provided by the government, we could use instrumental variables (proxies) to capture the social return on investment for intangible assets.
This takes us nicely on to the Masters degree. How do you find the time to fit it in?
Admittedly, it is quite difficult. Currently, I work part-time at SPC which gives me the breathing space I need to focus on my studies and enjoy the perks of life.
In a sentence, what is your dissertation about?
Constructing an annual investment index for Banksy prints.
Do you have time to play any sport?
I grew up playing tennis and continue to play in my spare time. I don't compete as much anymore, but it has always been an effective way of improving my fitness. Additionally, I play football with my close friends, again, just for a bit of fun. I am also learning how to play golf.
How else do you unwind?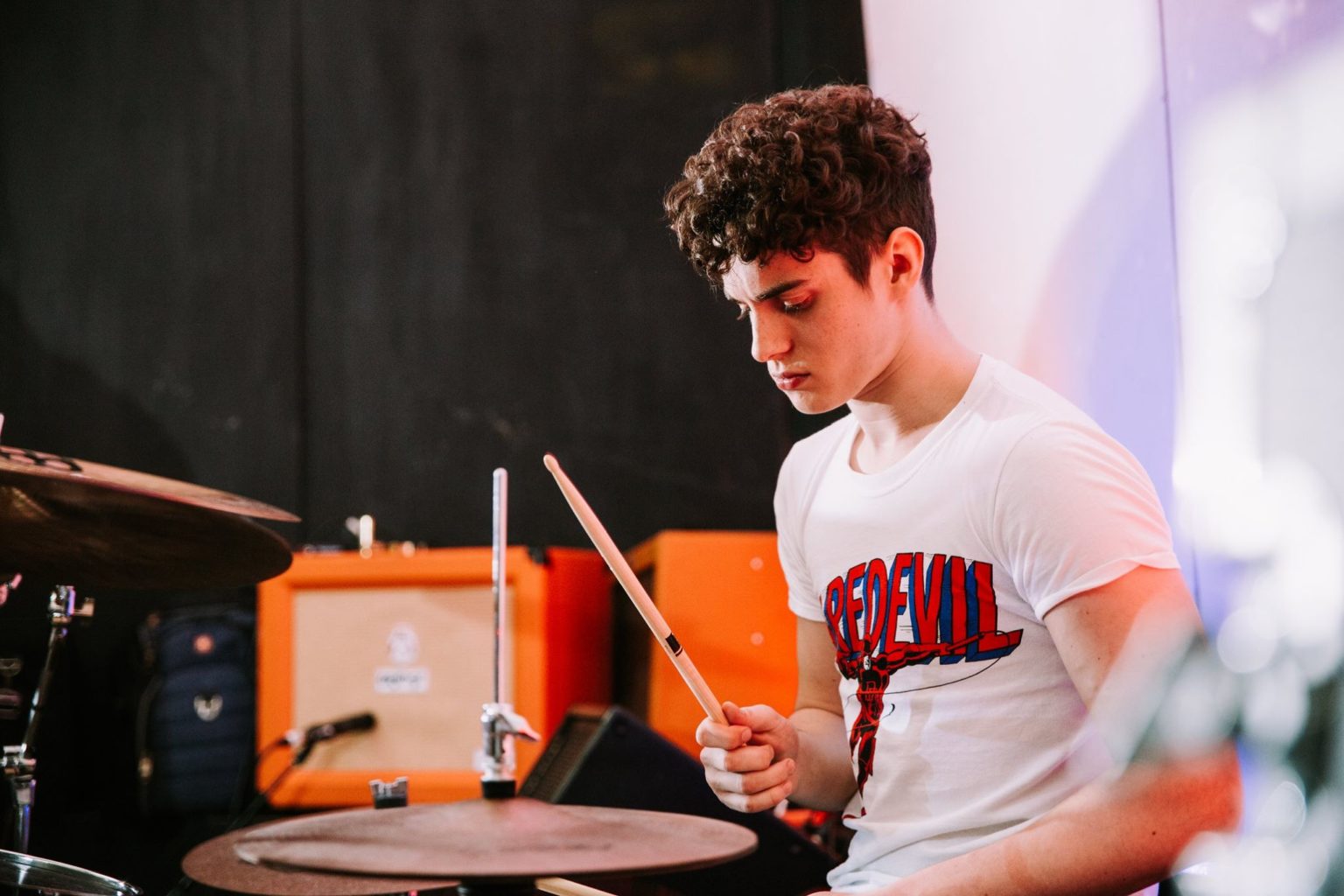 One of my biggest passions is music. I enjoy listening, dancing and playing it. As a drummer, I have been fortunate to perform with many talented musicians and am currently performing with King Orange, a three-piece post-punk band from Hull.
Where can we catch them in action?
We perform all over the country… For upcoming shows check out our Facebook page.
https://www.facebook.com/kingorangeband/
You can also hear us on streaming platforms (including Spotify) and purchase our music on Bandcamp.
https://kingorange.bandcamp.com/
Do you have any regrets?
I wish I had more time to create music independently. I enjoy songwriting with my bandmates, however, limiting the band to a couple of genres at best restricts the creation of the band's material. It's not necessarily a bad thing, as some of my ideas have served the band well, I just wish I had more time to create music when I was younger. That, and conquering the world.
You live and work in Hull. Would you recommend it as a weekend getaway destination?
Certainly! You could start by visiting Hull Marina on the outskirts. Then, gaze out across the River Humber whilst eating lovely tapas and sipping red wine. There are many attractions too such as The Deep and Ferens Art Gallery. During the evening, you could dine down The Avenue with its wide variety of restaurants and bars.
Thanks for your time Oliver, and good luck with the job.