Loop recognise the importance of relationships between managers and their team members for positive mental health. We believe it's the key ingredient to a successful team.
According to the mental health charity Mind, at least one in six workers are experiencing common mental health problems, including anxiety and depression. Poor mental health costs UK employers between £33-42 billion a year. Over 90 million working days a year are lost to mental wellbeing issues, that's an estimated cost of £35 billion to UK employers. But, 67% of workers report feeling too scared or embarrassed to admit taking time out for mental illness.
By empowering our managers to build supported, motivated and committed teams, we help create a healthy workplace both here at Loop and across the whole of The 55 Group.
Bring your whole self to work
It's important to us that we look for ways in which to develop and enhance our company culture, to help our employees thrive. So we are proud to announce that Harriet Parker our Operations Manager, has just recently completed the Mental Health First Aid England practical skills and awareness training!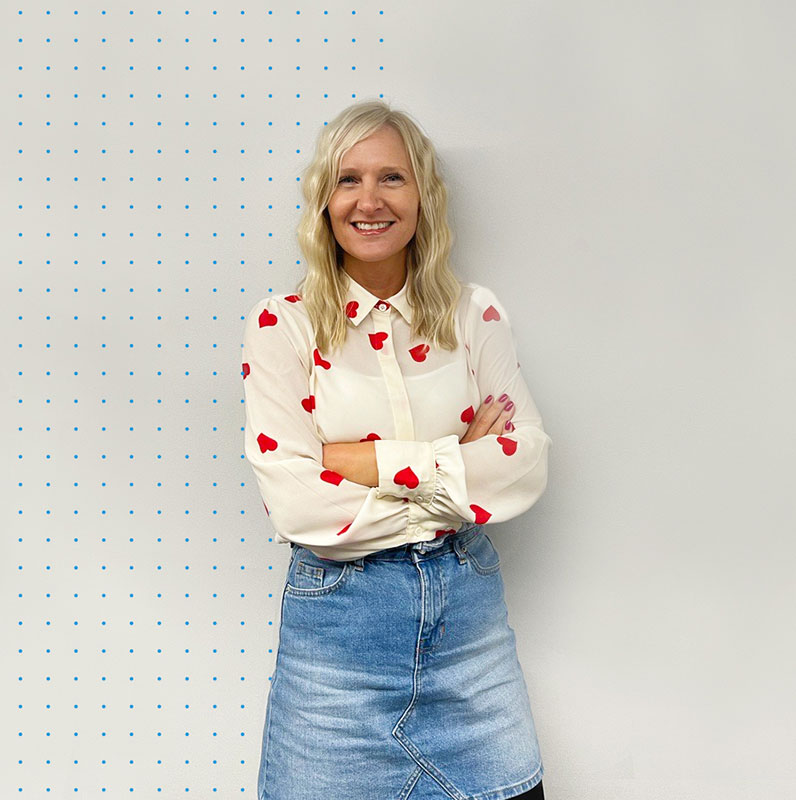 Harriet says "The pandemic has impacted every aspect of life and mental health is more prominent than ever before.
"Mental wellbeing is essential to each one of us and attending the Mental Health First Aider course has enabled me to recognise signs that those around me may be struggling. It has equipped me with the tools to be able to help someone who is in need and to take the steps to support them.
"The biggest hurdle we must overcome is the stigma attached to emotional health. Those suffering must feel able to discuss issues safely in a non-judgemental environment. We need to support each other within our workplace then together we can thrive."
"Each of us has a responsibility to look out for not just our family and friends but our colleagues too. If we notice a change in someone's behaviour it is crucial we ask them how they are and to make them aware that we are here should they want to talk. We never know how much someone is struggling that is why we must take these simple steps, by doing so you can make a huge difference."
Living authentically in our bodies & minds
At The 55 Group, we want to connect with each other's understanding of the world, to think bigger and bolder and to be empowered to work more effectively together. We aim to further expand our MHFA team so we can promote positive mental health across the entire group.
It is crucial for our operations that we are open and transparent about mental health. Giving our staff the skills to support others experiencing mental health issues in the workplace is essential to our company culture. Together we make a bigger difference.
A note on the Pagabo Foundation
Mental health continues to remain an ever-prominent issue within the construction industry, leading to stigma, discrimination, doubt and shame.
Our sister company Pagabo are an organisation with a large presence within the sector and have created their own foundation in the hope of uniting key partners to set out initiatives that tackle these issues head-on.
Signposting and funding existing charities is an essential part of the Pagabo Foundation. It ensures financial support is made available to SMEs and other organisations in the construction industry and provides a platform for greater future support for construction workers.
If you want to donate to the foundation, please visit their JustGiving page. Any donations are very much appreciated.